this is how easy the quotation factory works – in the cloud
Simply because we can – and we can do it smarter – for everyone.
We don't fabricate metal, we create software in the cloud that makes it easier and faster to create metal fabrication quotes. Below are the different modules that our software consists of.
This is because we simplify and speed up the entire process, from inquiry to order processing.
The benefits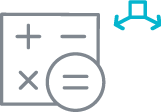 inquiry processing
We realize how much time you can spend on quotation requests because of the unraveling of files and cost drivers. This is why customers, or yourself, can upload complete files that are automatically broken down into subcomponents and assemblies.
We support the following CAD formats:
STEP (AP203, AP214, AP242), JT, DXF, Solidworks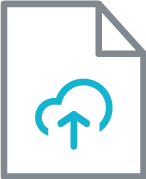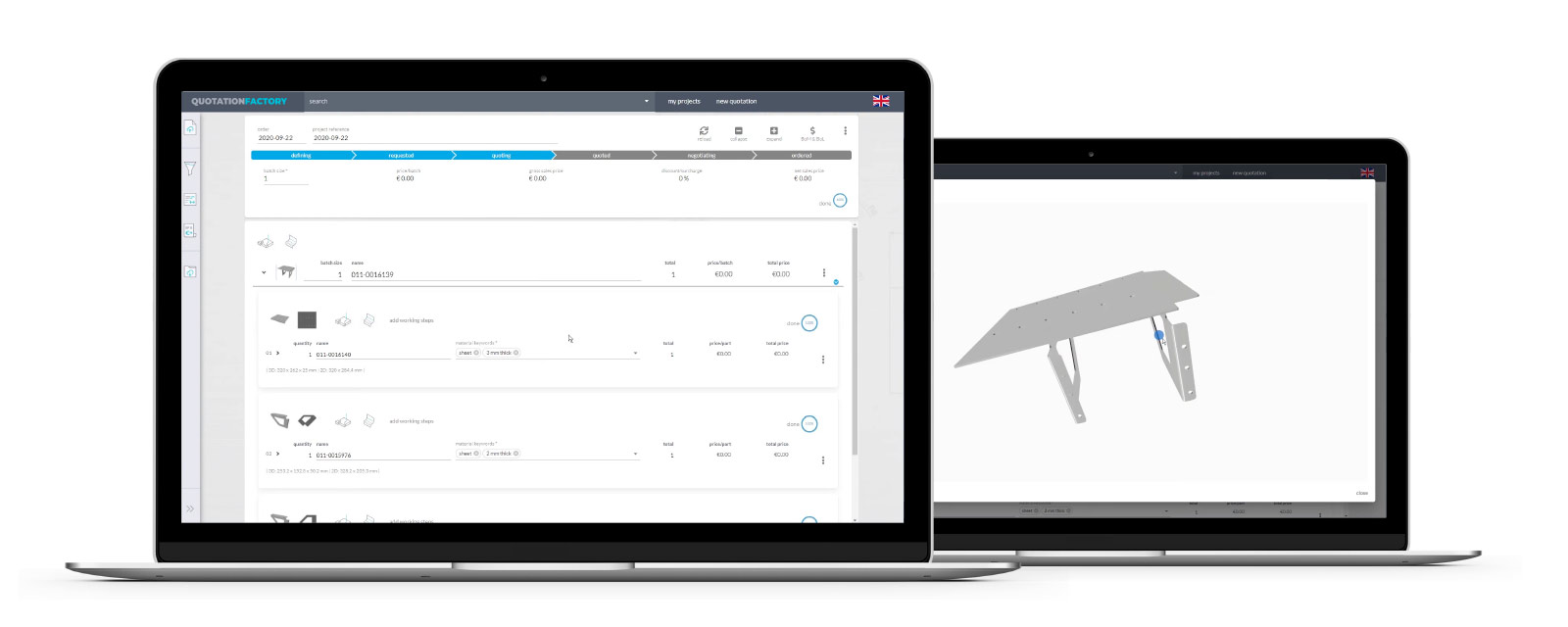 automatic recognition of parts and assemblies
We read each part separately, plus it's quite handy if you know immediately which part goes with which and together forms an assembly.
We make this easy to understand and you don't have to do a thing.
insight into every metalworking operation
We recognize every metalworking operation, including those you might not have in-house as a metalworking company.
Totally natural, we represent this as "purchase parts".
hence the Quotation Factory
we can automatically estimate the price of:
Sheets

cutting
shearing
bending
rolling
punching
deforming

Tubes, profiles and beams
Assembling
General

engraving
counter sinking
drilling

Purchase parts
and much more…
---
"the quotation factory really works soooo much more conveniently
than our existing quotation procedure".

Auke Sjoerd Tolsma – Polder Staalproducties
Specifying quantities, materials and more…
Thanks to the integration within your own ERP system or an upload of available materials and adaptations, you can select the desired materials and specify quantities in no time.
Of course, you can manually add materials and adaptations, which you can also reuse for other quotes. Because ultimately you don't want any restrictions when it comes to customization.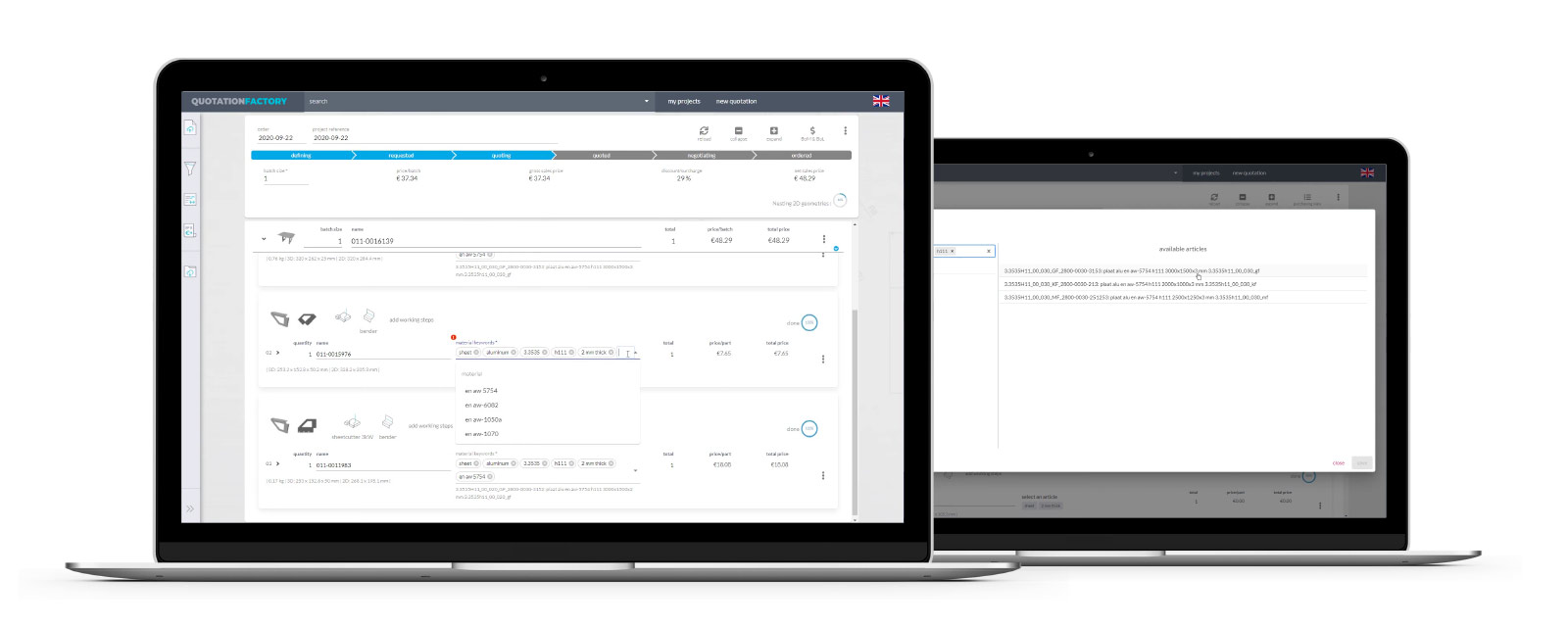 you can manually specify this:
material type and details
numbers of parts/assemblies
manufacturing lead times
hourly rates
material consumption & remnants
mode of nesting
purchase prices
margins
finishing
discounting costs over parts
quotations in various languages
---
instant insight into BoM & BoL
What does it cost in materials, what is the manufacturing lead time & who should I use for what when. These are questions you want answered as quickly as possible. The Quotation Factory automates this process, but obviously there can always be exceptions.
After you have specified the quotation request, your BoM and BoL are immediately available. You can also adjust these manually according to customer needs, and in-house planning and production capacity.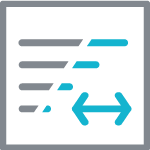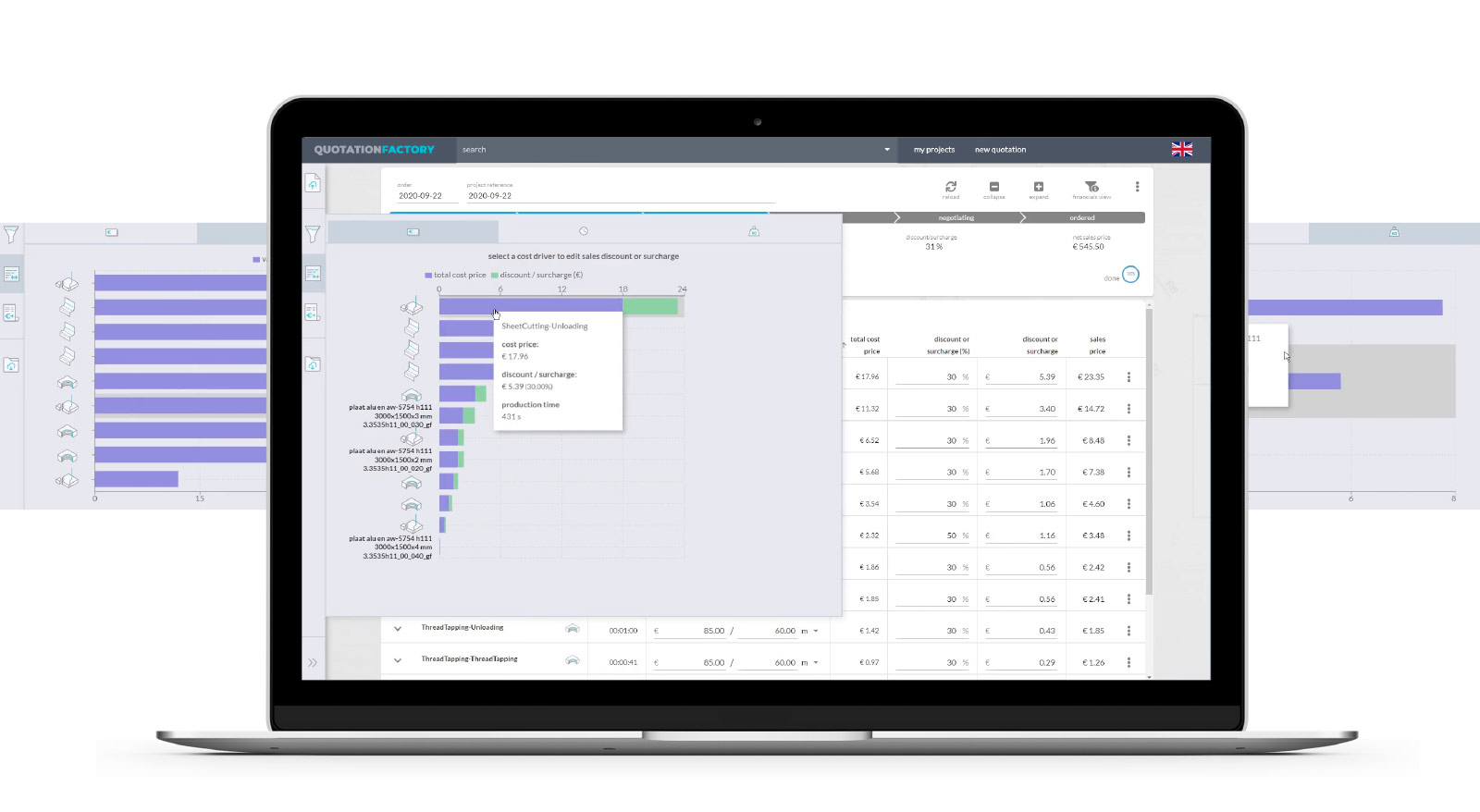 instant insight in:
production step & routes
types of raw material
manufacturability issues
estimated production times
estimated material needs
purchase parts
numbers of parts/assemblies
purchase and sales prices
margins
cost allocation
outsourcing
delivery dates
---
"We provide the quotation solution – you the business logic and the personal contact"
consistent and competitive bids
Professional as you are, you always want a consistent and competitive metalworking quotation. Preferably in as little time as possible and sent with the touch of a button.
The Quotation Factory makes every quotation look attractive and professional. And the details to make it even more personal are always up to you. Because every quotation continues to be a piece of work done by people. We just make it faster and more efficient.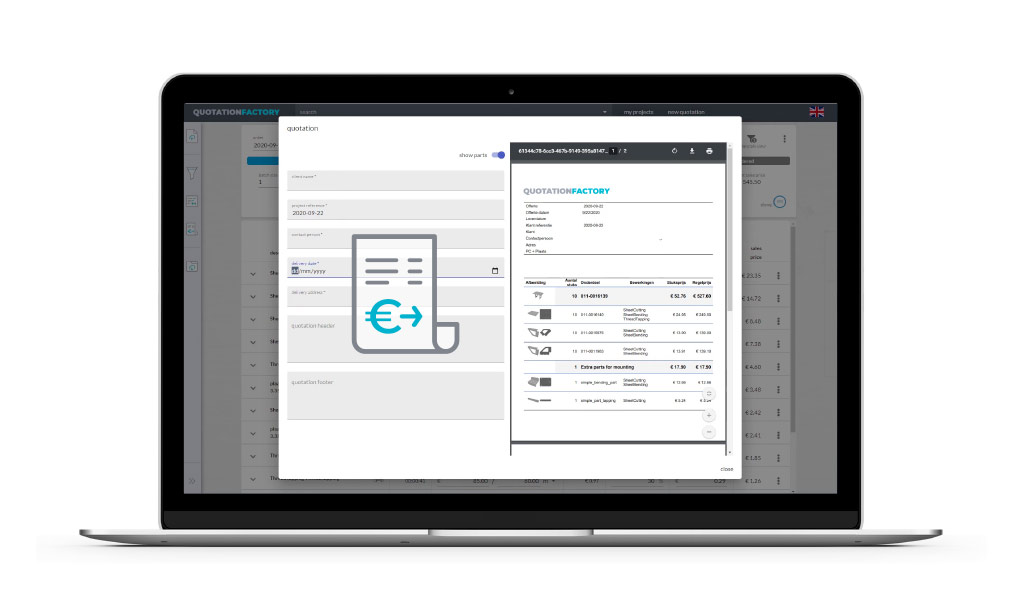 ---
automated nesting
In order to help you carry out your metalworking activities as efficiently as possible, we have an automated nesting module. Minimal manufacturing lead time and material loss is our credo.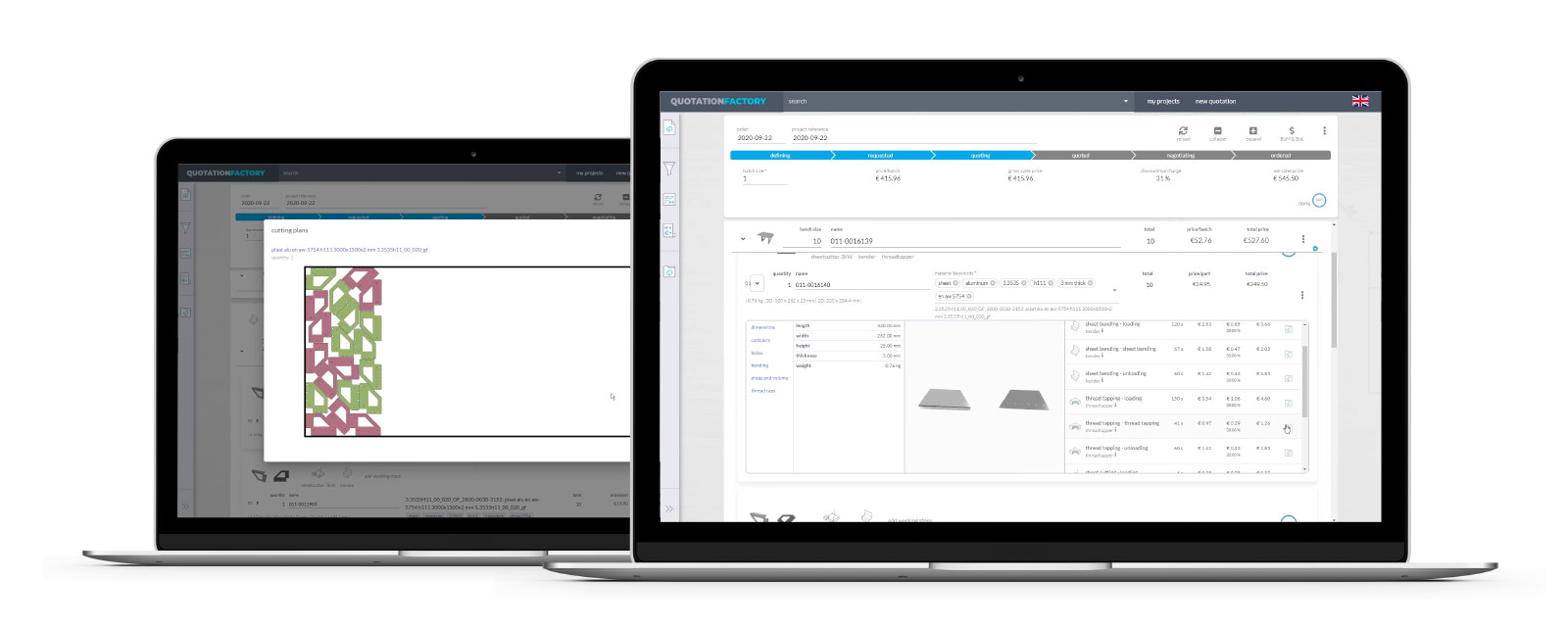 efficient metal processing
Download one file that the production department can use in the CAM system to initiate the metalworking process.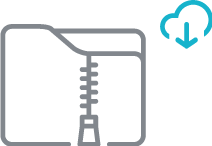 ---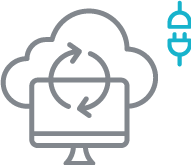 connect the quotation factory to your ERP system – or not
You can easily connect our cloud solution to your ERP system. But you don't have to. The Quotation Factory solution also works stand-alone. It's just how far you want to go in your automation. Because you are in control.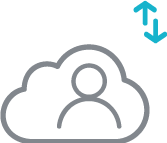 your own customer portal in the cloud, or get started without
Creating your own customer portal is very easy to do and even one of our USPs. But you naturally want to be in control. That's why we offer the option to let – potential – customers make their own estimations and quotations, give an indication of the quote, or a combination of these.